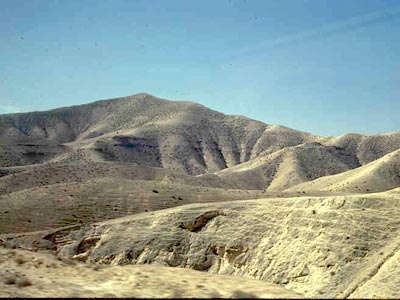 read Matthew 4 (NLT). Gary Chapman, a counselor whose books on love have sold 10 million copies, spoke this week in New York to the New Canaan bible society and PURE. Chapman is tall and lean.  He speaks in a slow, clear, deeply Southern, accent.  He began his talk by saying that there are the two essentials to all long term positive relationships.  The hundred listeners in the room leaned forward.  Chapman said that the people in that relationship must feel loved, and they must deal effectively with their failures.
Chapman summarized the findings of his best-selling book, The Five Love Languages, to describe his theory of what makes a person feel loved.  He said that what makes one person feel loved doesn't necessarily make another person feel loved.  Chapman boiled down the five ways we feel loved, or the five love "languages," into the following five categories: (1) words of affirmation; (2) gifts; (3) acts of service; (4) quality time; and (5) physical touch.  He says one of the five speaks to each of us more deeply than the others.
Chapman said that he when he was done giving this talk in a prison recently, one man stood up and said, "I understand for the first time that my Mom loves me." The prisoner said that the only time his mother had ever hugged him, was the day he left to serve a life sentence in prison.  But after listening to Chapman, the man remembered that she was a single mother who had spent her entire life doing acts of service for him.  She had been speaking to him all along in her language of love.
When Chapman was done speaking, a married man in the audience said that it was hard for him to do things for his wife that didn't come naturally to him.  Chapman responded by saying that vacuuming doesn't come naturally to him, either.  It takes sacrifice, which is the essence of love. Chapman concluded by saying that he had been a terrible husband when he first got married, and it took God to change his heart for him to become a husband who could speak his wife's love language which, as suggested by his vacuuming story, is acts of service.
So what does all this have to do with the story of Christ's temptation in the wilderness? Everything.  In this story, we see a man so deeply in love, that whenever he is asked to be unfaithful, he responds with a simple NO.  He follows his No by quoting from the words of God.
Christ could resist the devil's wiles because he knew he was loved.  God spoke all of the love languages to Christ.  God spoke words of affirmation: "you are my beloved son, in whom I am well pleased."  Christ's familiarity with the Hebrew Scriptures, evidenced here by the way he quotes from them to the devil, shows that Christ was steeped in the words of affirmation of the Old Testament.  In later chapters, we are told that Christ rises early in the morning to pray; he and God give each other "quality time".  In this chapter the angels minister to Christ; God takes care of him.  God's Spirit is with Christ;  Christ always feels "touched" by God's presence.  And Christ understood, perhaps more than any other human who walked the earth, that everything we have is a gift from God.
The love that God has for his Son, is the same love He has for us.  No matter what your language of love, God speaks it.  If you are willing to follow him, with the whole heartedness of the disciples leaving their nets behind, God will give you the love and affirmation you have always longed for.  Only God can speak all your love languages all the time.  And why not?  He is the author of love, after all.
(Visited 2 times, 1 visits today)